Our Current Draught Beers
ein kleines Bier/small (10oz.) $6.00
ein halber Liter Bier/pint (16.9oz.) $8.00
0.4 liter Radeberger only (13.5oz.) $8.00
ein Maß Bier/Liter (33.8oz.) $14.00

Radeberger Pilsner 4.8% alc/vol.
Spaten Optimator 7.6%
Franziskaner Hefe-Dunkel 4.8%
Köstritzer Schwarzbier 4.8%

Draught Beer Sampler
equal to 16oz. for $12.00

Refreshing Mixed Beer Drinks
Radler/Alster and Diesel
available in draft beer sizes


Prost!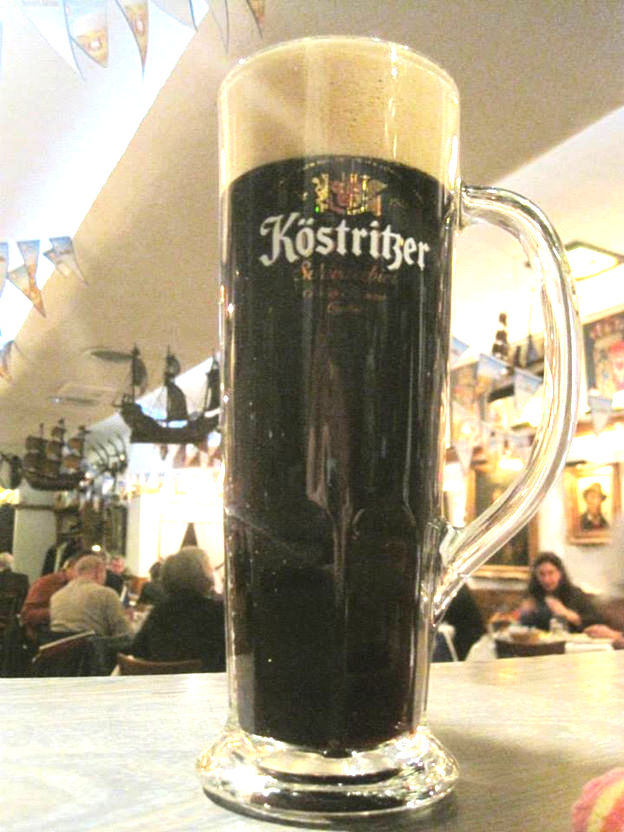 Köstritzer
Schwarzbier