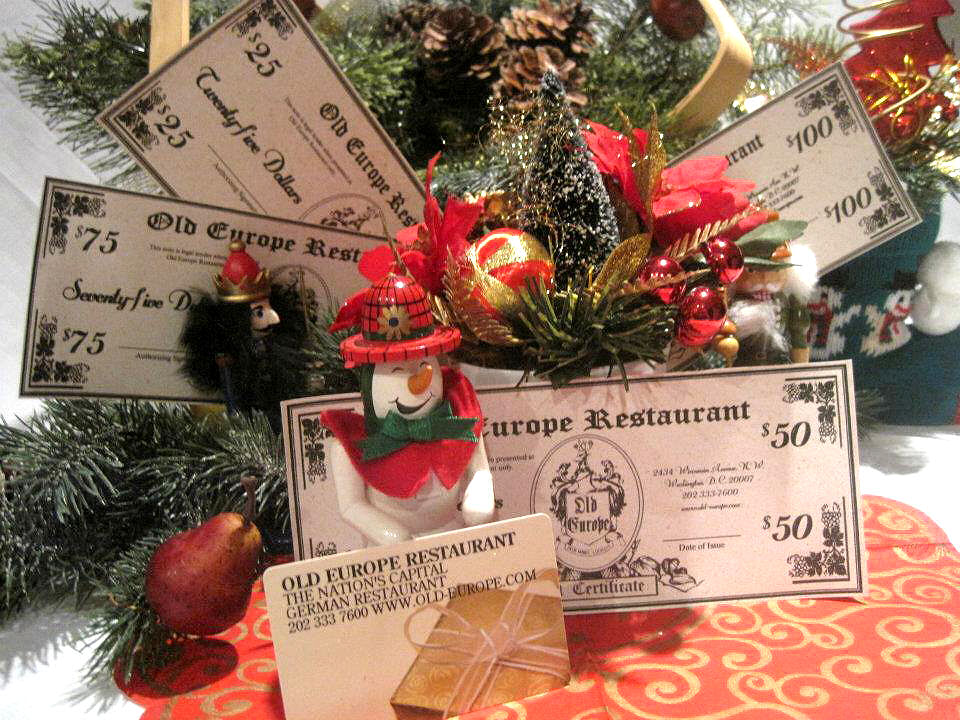 Old Europe
Gift Certificates
Just in time
for the Holiday Season!
Order any Gift Certificate(s)
for family, friends or co-workers
and receive your own Old Europe Gift Card as a special gift from us to you.
The Gift Card will be preloaded with 10% of the purchase value of the Gift Certificate(s).
Please call us at 202-333-7600.